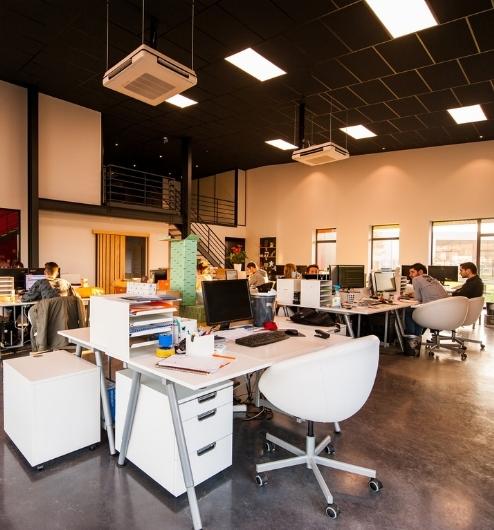 Xtend Brand:
What Makes Us Special
A Diverse, Efficient, and Full-service Digital Marketing Agency that Extends Your Brand's Reach.
Xtend Brand is a diverse, efficient, and full-service digital marketing agency that does not rely on smoke and mirrors to bring in new clients. Instead, Xtend Brand relies on its own SEO and marketing expertise to bring new clients to our website. We're not a stagnant agency at all. We're not limited to particular sectors. Xtend Brand has the skills and knowledge to develop and use custom solutions.

We have been helping businesses grow their online presence since 2010. When it comes to digital marketing we understand what works and what doesn't work . We also know how to implement our strategies effectively so that your business grows.
Our Digital Marketing Expertise
Xtend Brand develops customized,
mobile-ready, search engine-optimized
websites that help you reach your
business goals and endorse your
digital marketing strategies.
When you sell items online, the
structure of your website is vital to
your success. We fully comprehend the
dynamics of the web design for
eCommerce.
Using diligent keyword analysis and
white hat SEO techniques, we will help
you gain higher organic rankings
and improved exposure
in search results.
Are you ready to grow and target your
social media audience? We're creating
social networking strategies to help
your business expand and reach
your audience.
Target the consumers accurately
through a data-driven PPC
strategy. Our PPC Experts
are qualified by
AdWords.
So many corporate emails do you
remove every day? Let's make
yours stand out and operate for
your business or
your brand.
Specialists
We have a team of specialists who can develop and execute digital strategies.
Satisfied Clients
We have many returning clients that got to trust us as solid partners.
Project Done
We have delivered 122+ projects for our happy clients around the world.
Results-focused innovation
We are a results-driven digital marketing agency and have proven results.
Big-picture thinking
We believe in doing business with sincerity, integrity, and a true spirit to others.
Highest quality standards
We spend the time to code all websites using new technologies and cross-compatibility.
Personalized attention
We put customers first and maintaining a customer-centric approach is our top priority.
Exceeding client expectations
We aim to understand the business objectives of our clients and all decisions are taken with certain strategies in mind.
We are honest & ethical
We believe in honesty, integrity, and respecting our clients. We don't believe in "selling" a service that you don't need.
Clients & Their Testimonials
Our Portfolio Speaks Better Than Words